Introduction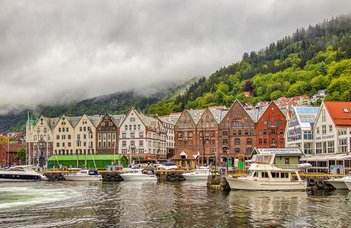 VELKOMMEN! VÄLKOMMEN! Welcome to the website of The department of scandinavian studies at ELTE!

About Scandinavian Studies
The Department was established in 1992 at the Faculty of Humanities, Eötvös Loránd University
Our Department of almost 30 years is the only place in Hungary where students can study Scandinavian languages and cultures within the framework of higher education.
The interdisciplinary syllabus contains not only modules concerning Viking era history and literature but also ones on the significance of and the reasons behind Scandinavian societies and cultures well-known all around the world.
At the beginning of their studies, students are required to choose their main language from the three major Scandinavian languages (Danish, Norwegian, Swedish). Later on, linguistic, philological and literary courses connected to the chosen language will dominate their education, alongside general courses on Scandinavian history, culture, history of language, and art history. Our native lectors take part in teaching language classes from first year in all three languages. Our courses in linguistics and literature are predominantly held in Scandinavian languages from the second year of BA education.
Our students have the opportunity to expand their knowledge within the field of Scandinavian Studies from Bachelor level to PhD. The three-years long bachelor's degree (BA), either majoring or minoring in Scandinavian Studies, enables students interested in further education to enrol in a master's program specializing either in philology or in mediating culture. The four years long PhD programs are offered by the Doctoral Schools of Literary Studies and Linguistics of ELTE's Faculty of Humanities.
SCHOLARSHIPS AND STUDY PROGRAMS ABROAD
Several scholarships make it possible for our students to further deepen their knowledge of Scandinavian countries – chiefly Denmark, Norway, and Sweden. Such opportunities are our Erasmus exchange programs with other universities and the scholarships (summer university programs, exchange semesters at folk high schools, short-time research scholarships, travel scholarships) offered by institutions playing a huge role in mediating the culture of abovementioned countries.
---
JOB OPPORTUNITIES AFTER COMPLETING A DEGREE PROGRAM
Students graduating from our Department have excellent Scandinavian language skills that are gladly put to use by both multinational companies and smaller Hungarian companies with Scandinavian interest. As learning Scandinavian languages is getting more and more popular around the world, the demand for teachers of Scandinavian languages is also on the rise. Former students of our Department frequently find employment at language schools where they teach Hungarians and foreigners alike. Having a university degree and a great deal of experience in learning, many of our students successfully acquire jobs in media, at publishing companies, or as a translator.
---